Tri-Cone Tensile Structure
Installed on 18th Floor Terrace and used as a Cafeteria, this Tri-Cone Tensile Structure represent the perfect union of art and engineering. They represent spatial structures of a minimalist character. Their form is curved but neat, and the details are either completely eliminated or significantly reduced. These spatial structures are exceptionally lightweight, both in terms of their actual weight and visual manifestation. The shape of a tensile structure obtains another visual level when shadows appear on it, since the play of light and shadows on a curved surface has a dramatic effect. Even though the form of the tensile structure appears to be its greatest advantage in an aesthetic sense, it does not require any forced structural solutions, but is itself the only necessary element for the stability of the structure.
Project Details
CLIENT
FirstRand Services (India)
PROJECT TYPE

Tri-Cone Tensile Structure
LOCATION
Navi Mumbai, Maharashtra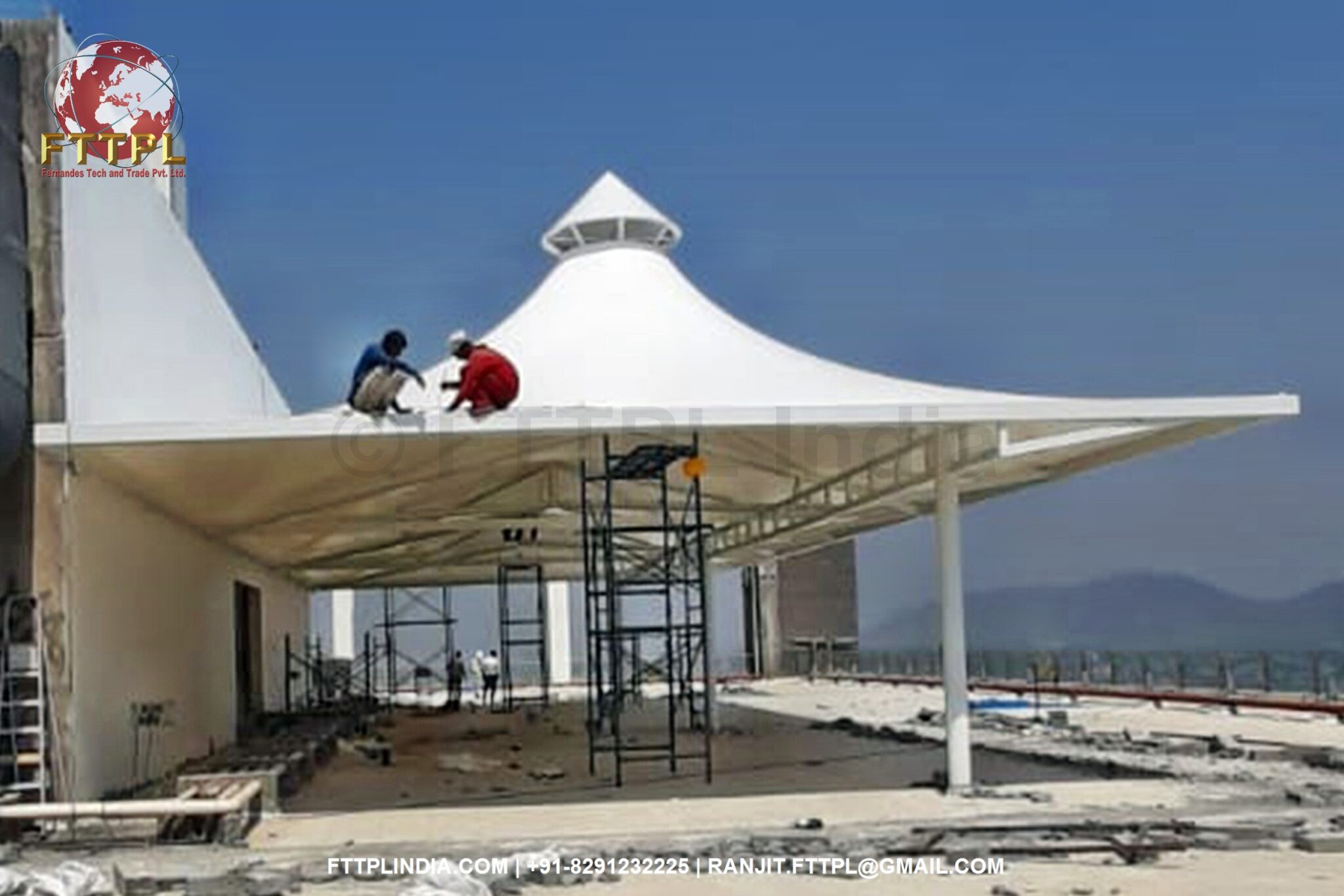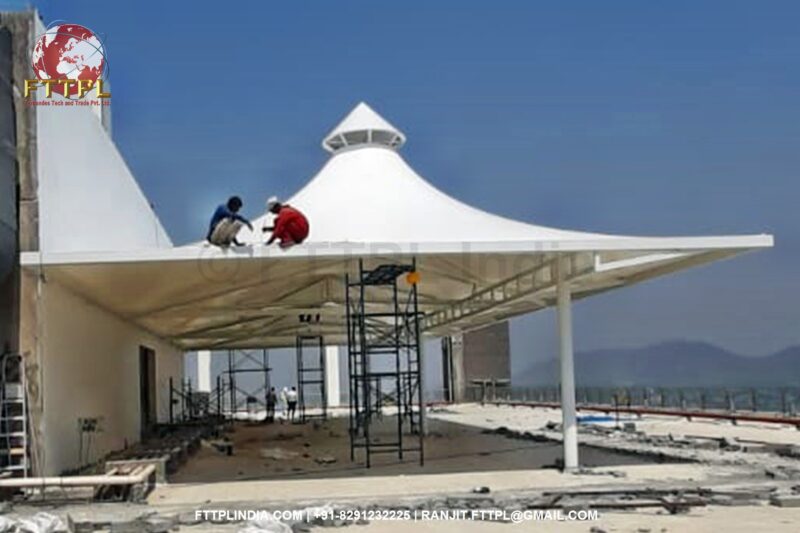 We believe in keeping the customers happy and providing them with complete solutions to their fullest satisfaction at a very reasonable price.