OTS Rooftop Coverings
Tensile Membrane open to sky (OTS) Rooftops for 8 awe-inspiring villas mesmerized by the captivating aura of grandiose grounded in elegance as you watch the monsoon drizzle and drench the refreshing greens while you stay snug in your cozy shelter at the terrace in this paradise.
Their basic function, to protect people from any inclement weather conditions, has remained unchanged, but the improvements in the sense of using other structural materials are obvious. Modern tensile structures usu-ally differ from tents based on their size, degree of complexity, form, and structural mate-rial, but their purpose is also to protect a great number of people from the sun, rain, wind, and snow.
Project Details
CLIENT
Sankpal 96 Monsoon Villas
PROJECT TYPE

OTS Rooftop Coverings
LOCATION
Sankpal 96 Monsoon Villas, Lonavala, Maharashtra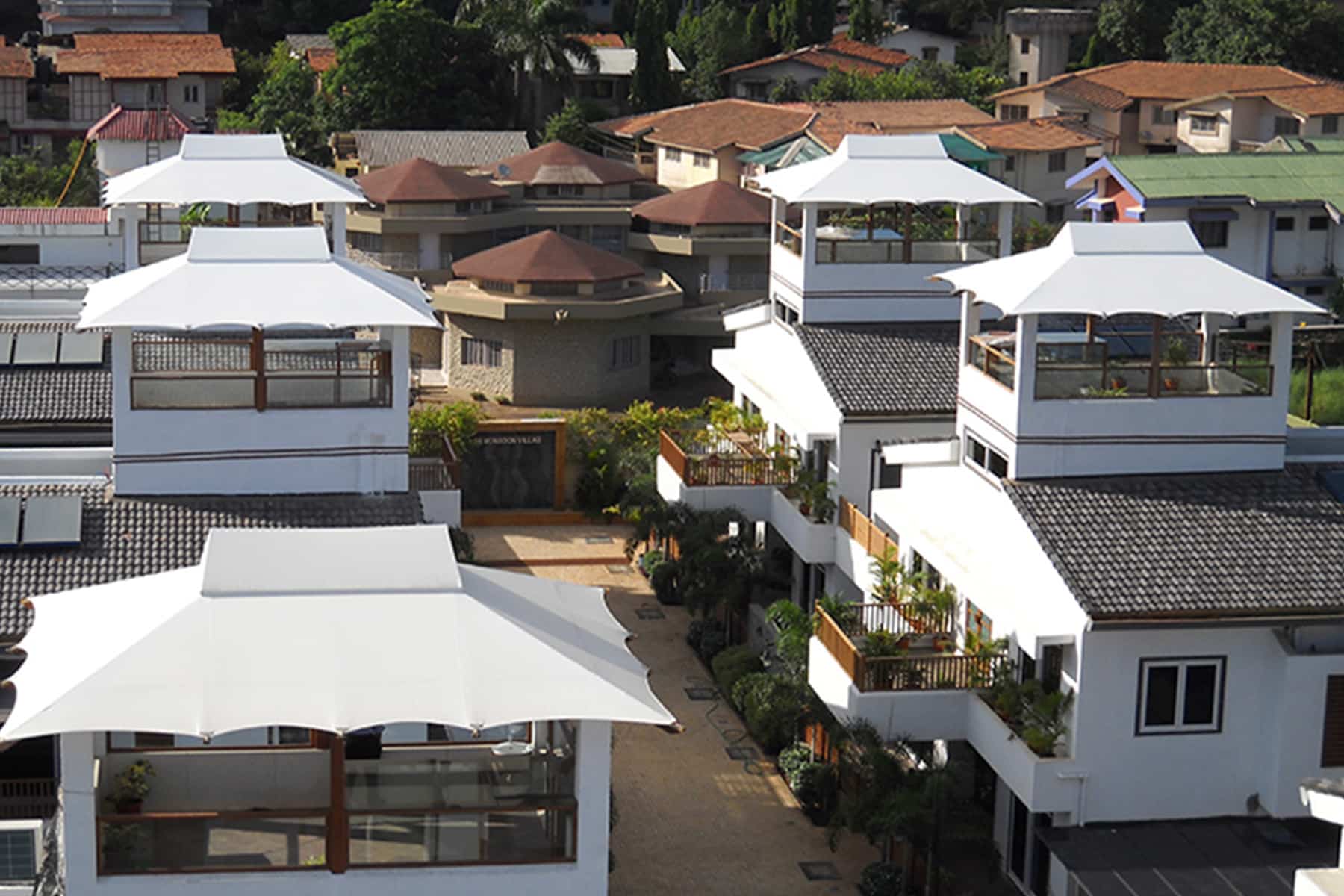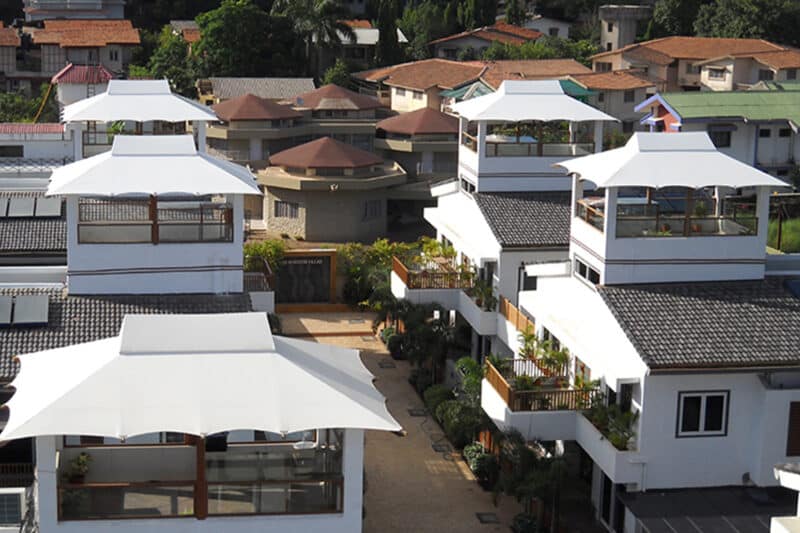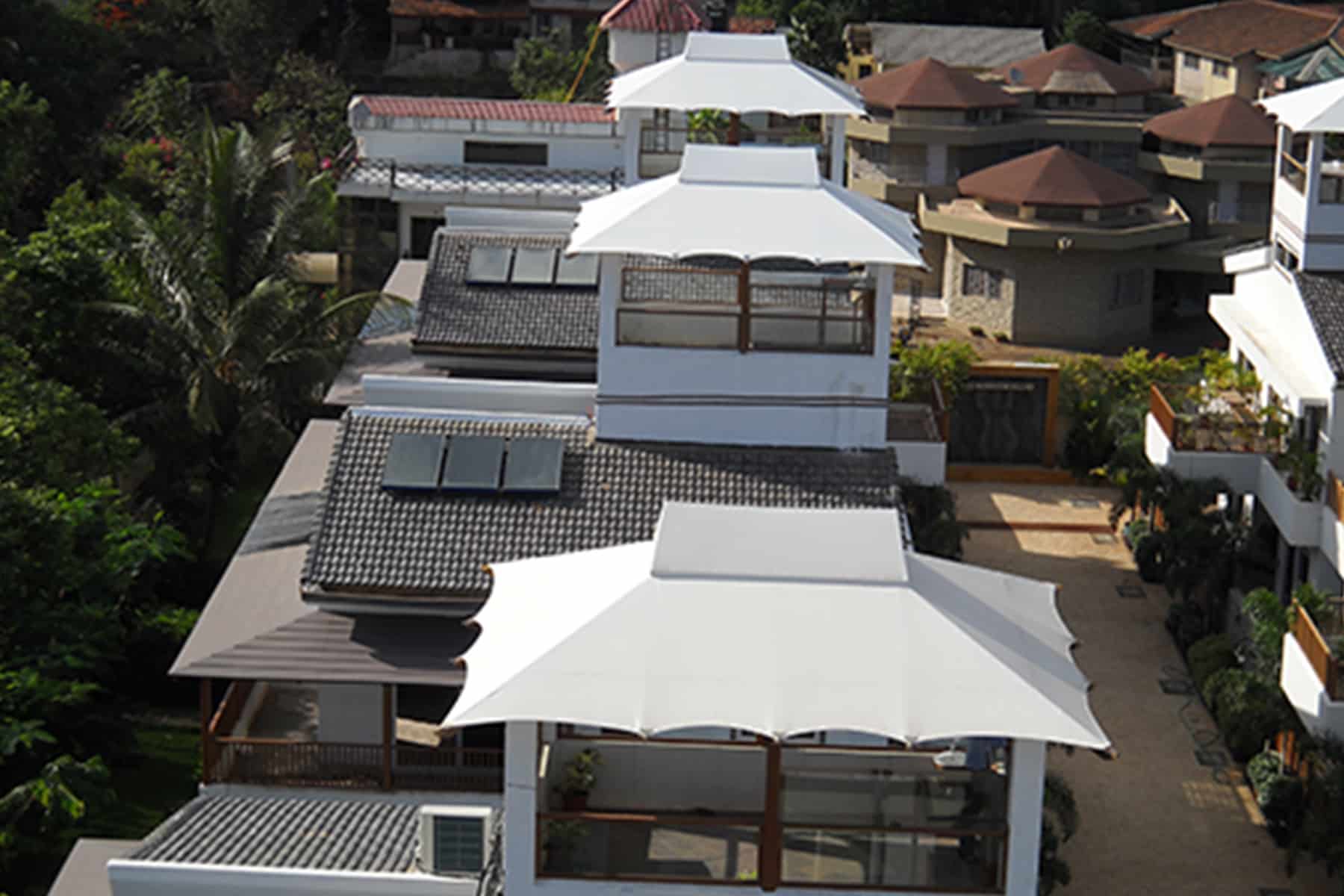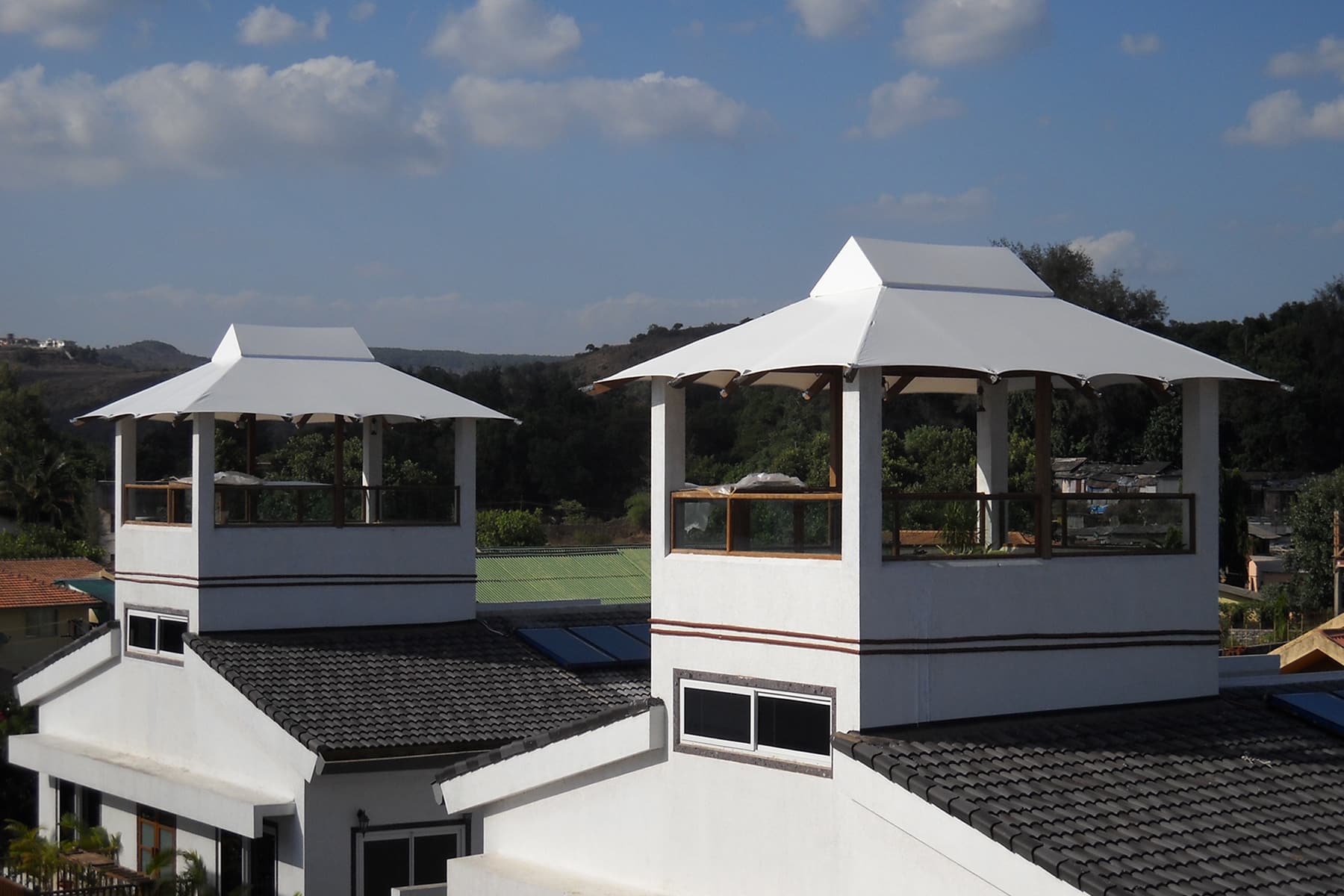 We believe in keeping the customers happy and providing them with complete solutions to their fullest satisfaction at a very reasonable price.