Garden Gazebos
A Tensile Membrane gazebo erected in the garden of a residential complex is used by society residents for gatherings, parties, celebrations, festivals, etc. has also multiplied the aesthetics of the garden.
The shape of a tensile structure obtains another visual level when shadows appear on it since the play of light and shadows on a curved surface has a dramatic effect. Even though the form of the tensile structure appears to be its greatest advantage in an aesthetic sense, it does not require any forced structural solutions but is itself the only necessary element for the stability of the structure.
Project Details
CLIENT
Dr. Sanjeev Residence
PROJECT TYPE

Garden Gazebo
LOCATION
Dr. Sanjeev Residence, Thane, Maharashtra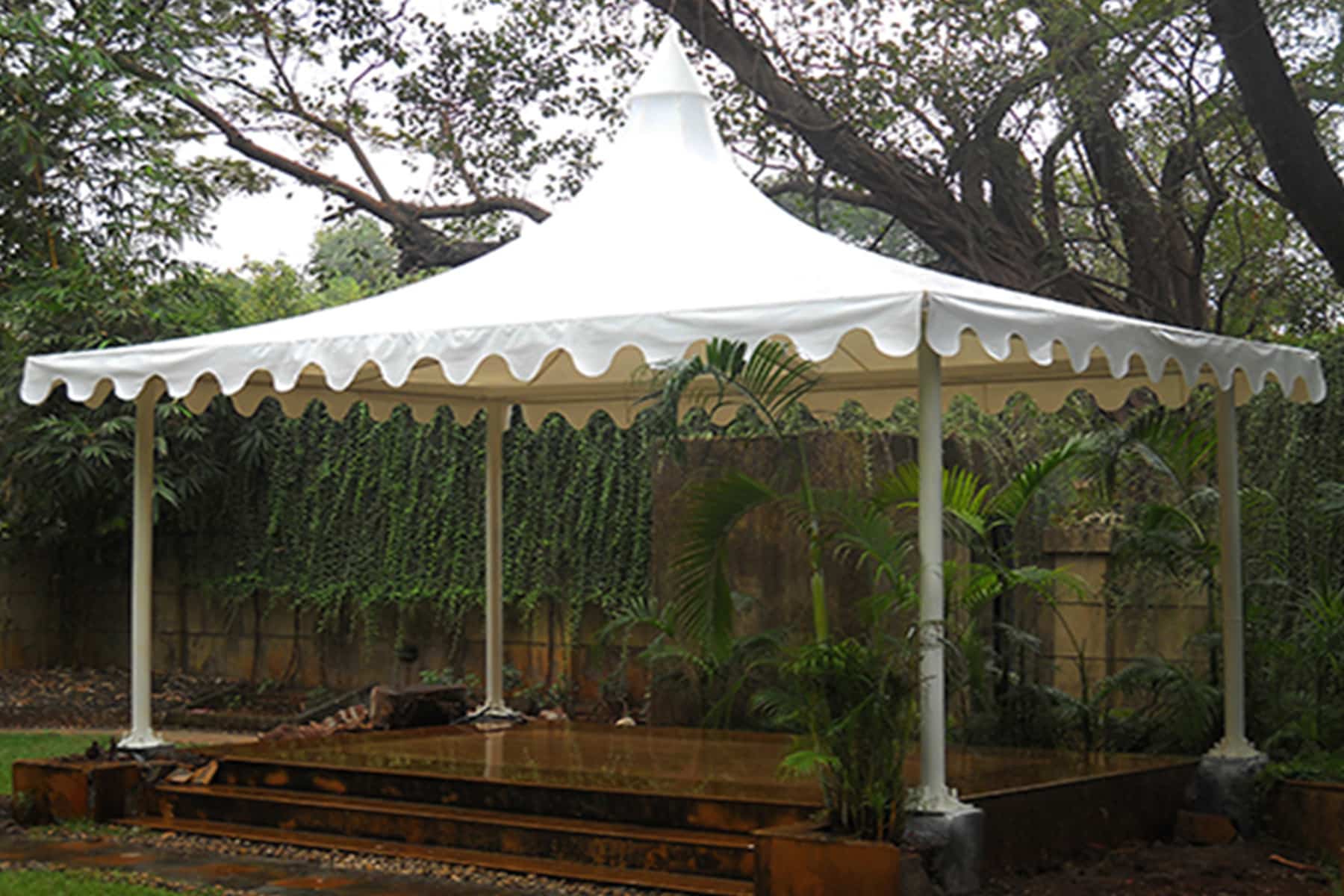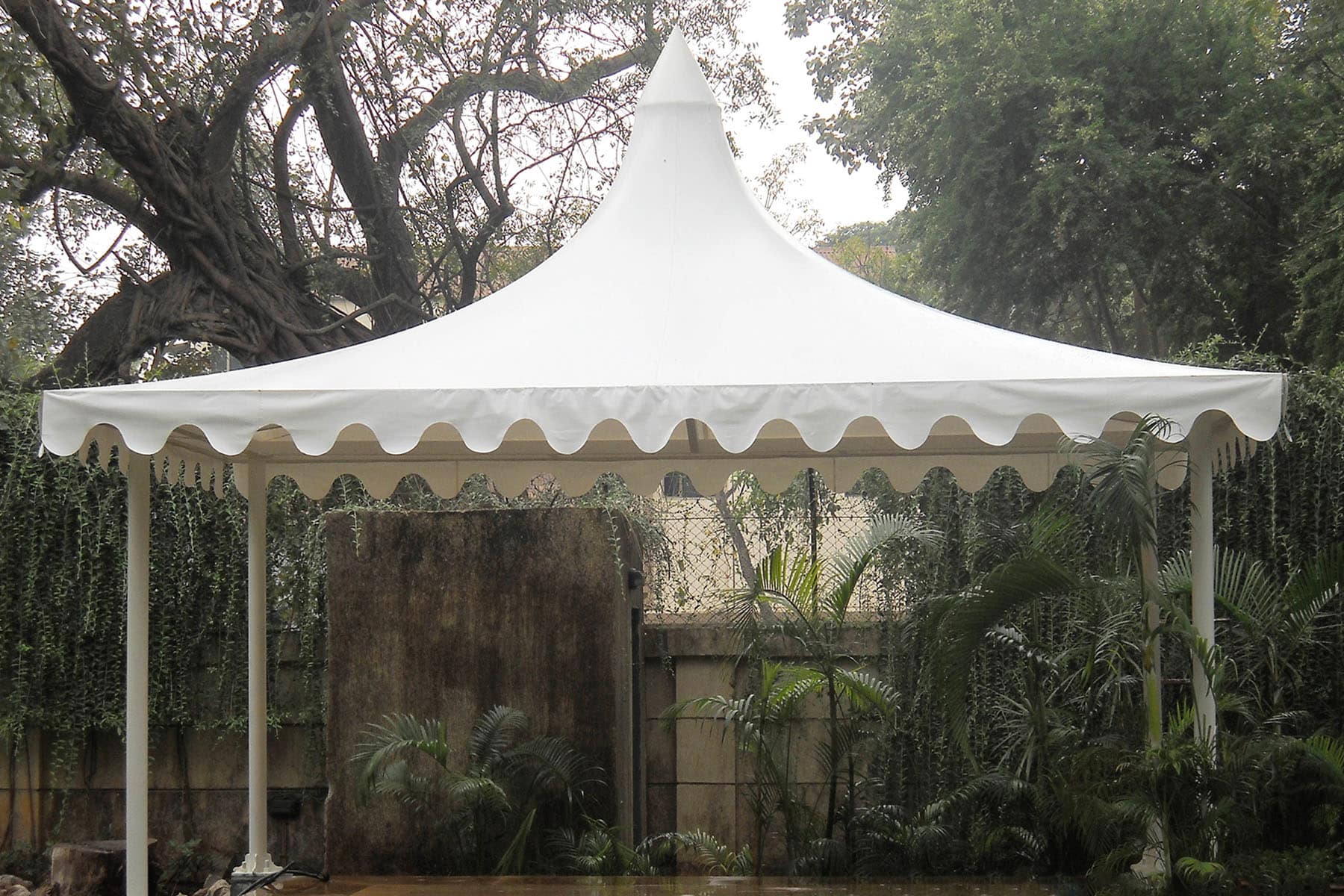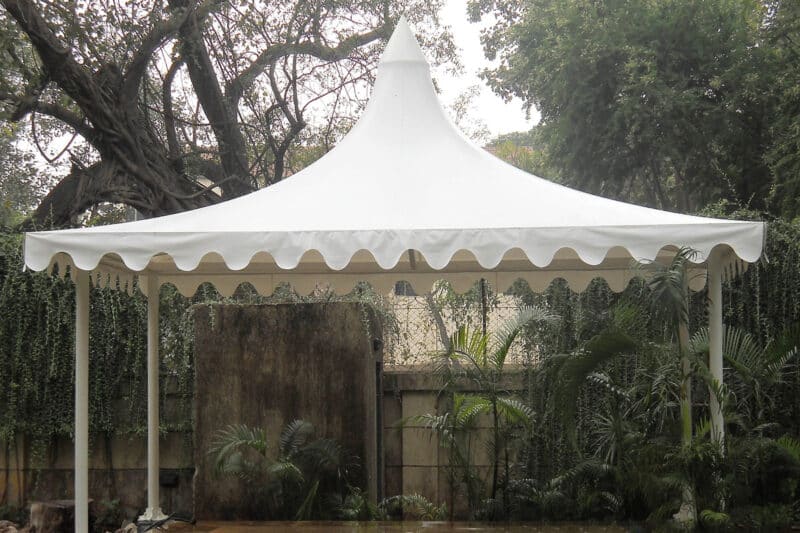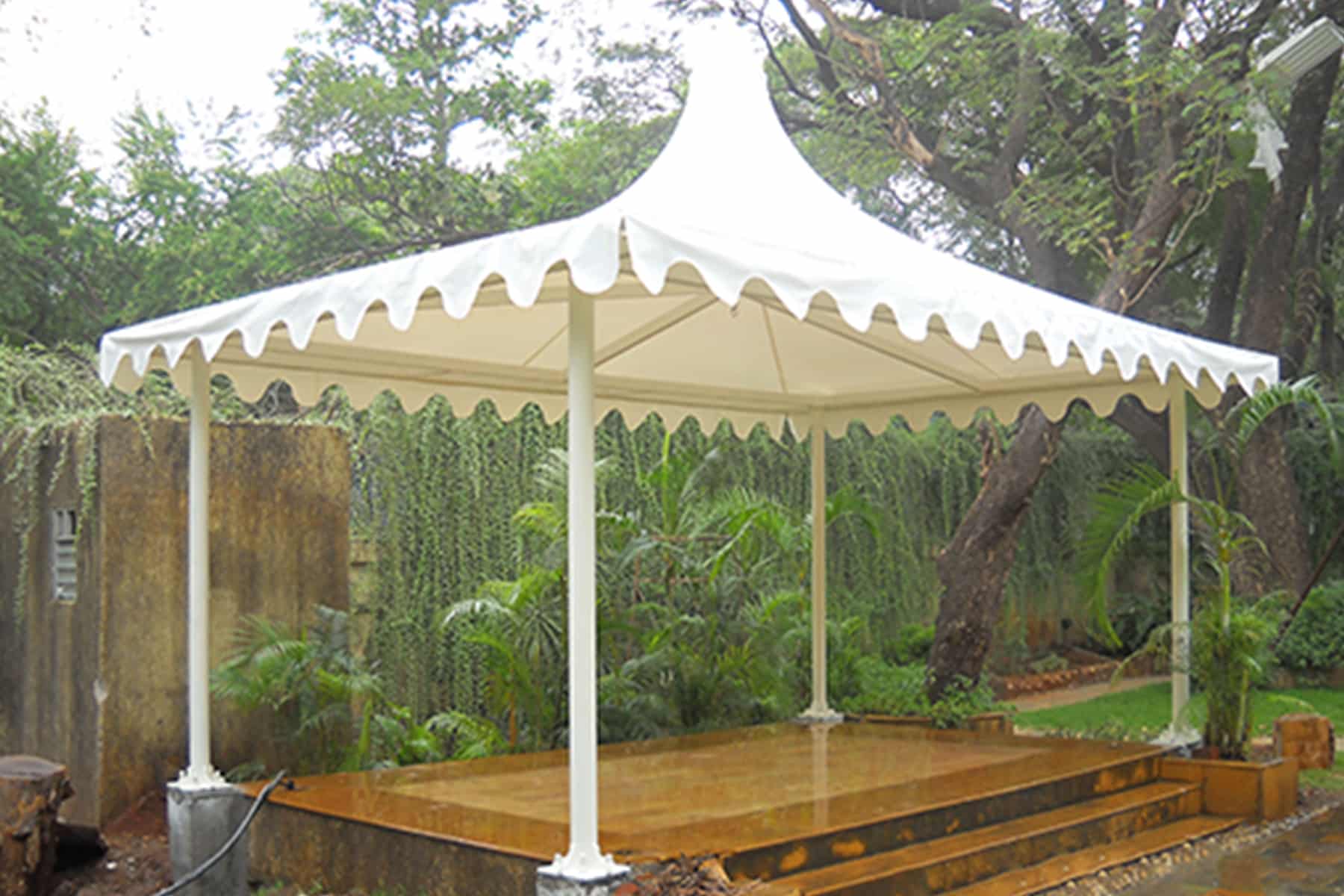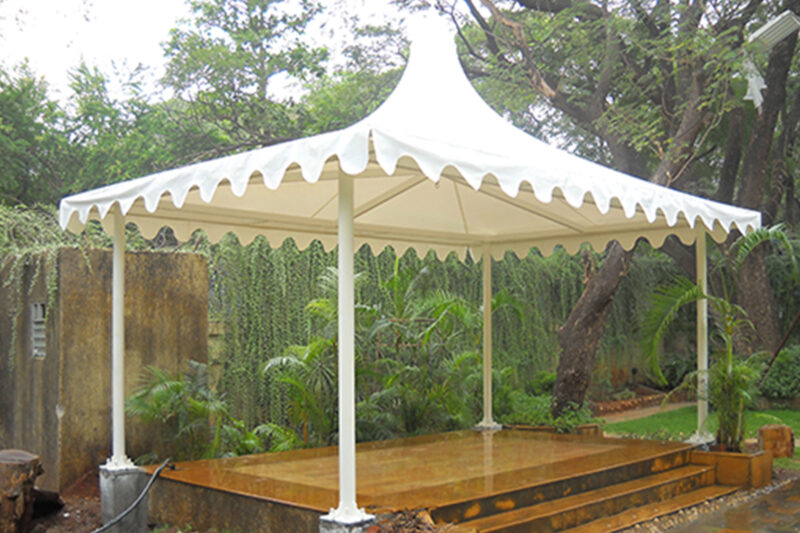 We believe in keeping the customers happy and providing them with complete solutions to their fullest satisfaction at a very reasonable price.