Framed Tents
30 luxury air-conditioned Tensile Membrane Framed Tents build to offer a stunning experience of super-luxurious camping with a mesmeric view from the crest of a hilltop. Each tent is a luxury room by any standards.
A Framed Tent is a shelter consisting of sheets of fabric or other material draped over, attached to a frame of poles, or attached to supporting ropes.
Framed Tent Tensile structures in their most basic form have been in use since early history. Research has indicated that the first tents dated back to approximately 20 000 BC. Quite similar tents are being used to this very day.
Their basic function, to protect people from any inclement weather conditions, has remained unchanged, but the improvements in the sense of using other structural materials are obvious. Modern tensile structures usually differ from tents based on their size, degree of complexity, form, and structural mate-rial, but their purpose is also to protect a great number of people from the sun, rain, wind, and snow.
Project Details
PROJECT TYPE

Framed Tents
LOCATION
Della Camp, Lonavala, Maharashtra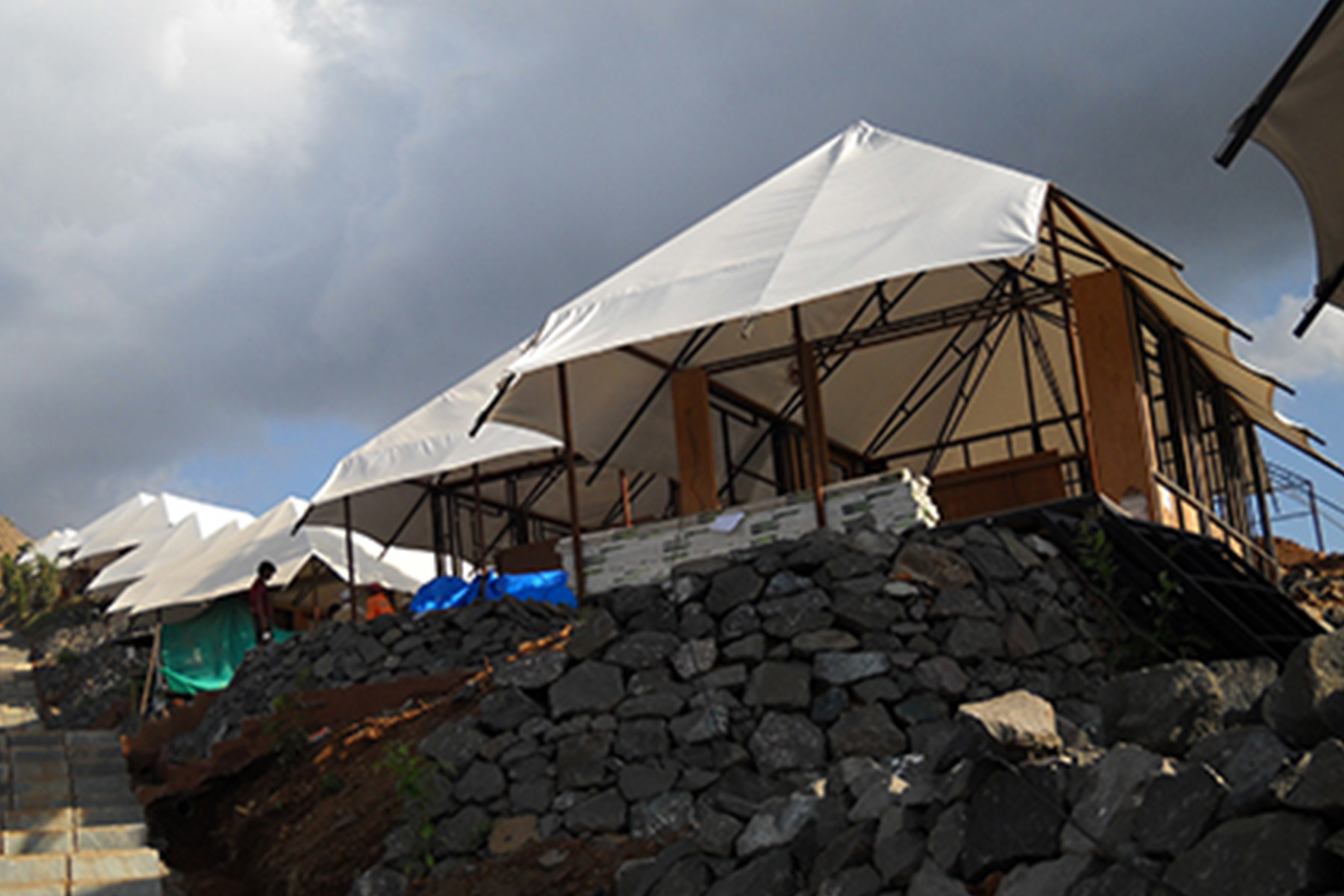 We believe in keeping the customers happy and providing them with complete solutions to their fullest satisfaction at a very reasonable price.