Cantilevered Canopy
Cantilevered canopies are a specific type of canopy system that utilizes a rear column support system instead of a typical double column system. The result of using the rear column support system is that the canopy "cantilevers" out past the columns and multiplies the usable area removing the requirement of additional support columns in the parallel front.
Their basic function, to protect people from any inclement weather conditions, has remained unchanged, but the improvements in the sense of using other structural materials are obvious. Modern tensile structures usually differ from shapes based on their size, degree of complexity, form, and structural mate-rial, but their purpose is also to protect a great number of people from the sun, rain, wind, and snow.
Project Details
PROJECT TYPE

Cantilevered Canopy
LOCATION
Hanuman Temple, Hadiyol, Gujarat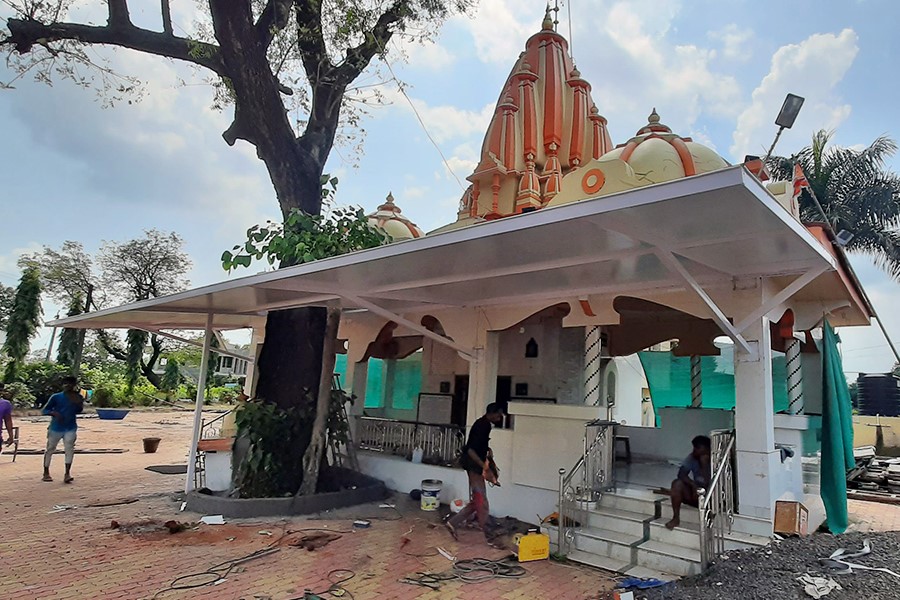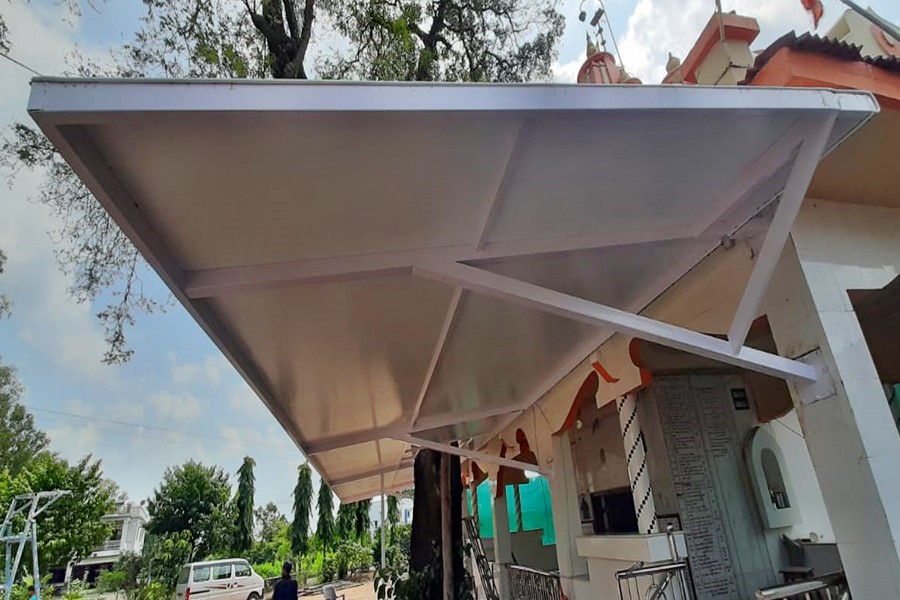 We believe in keeping the customers happy and providing them with complete solutions to their fullest satisfaction at a very reasonable price.