Barrel Vault Sit-out Tensile Membrane Structure
Barrel Vault Sit-out Canopy installed at a Residential Complex Main Entrance and used as a Security checkpoint, this Barrel Vault Tensile Membrane Fabric Structure created with a single layer of 650GSM tensile membrane fabric represent the perfect union of security check-point and aesthetic. The form is curved but neat, and the junction details are enhanced to give the perfect barrel vault look and feel. The Barrel Vault Sit-out structure is exceptionally lightweight, both in terms of their actual weight and visual manifestation, thereby multiplying the aesthetic value of the entrance of a beautiful building.
Project Details
PROJECT TYPE

Barrel Vault Sit-out Tensile Membrane Fabric Structure
LOCATION
Malad, Mumbai, Maharashtra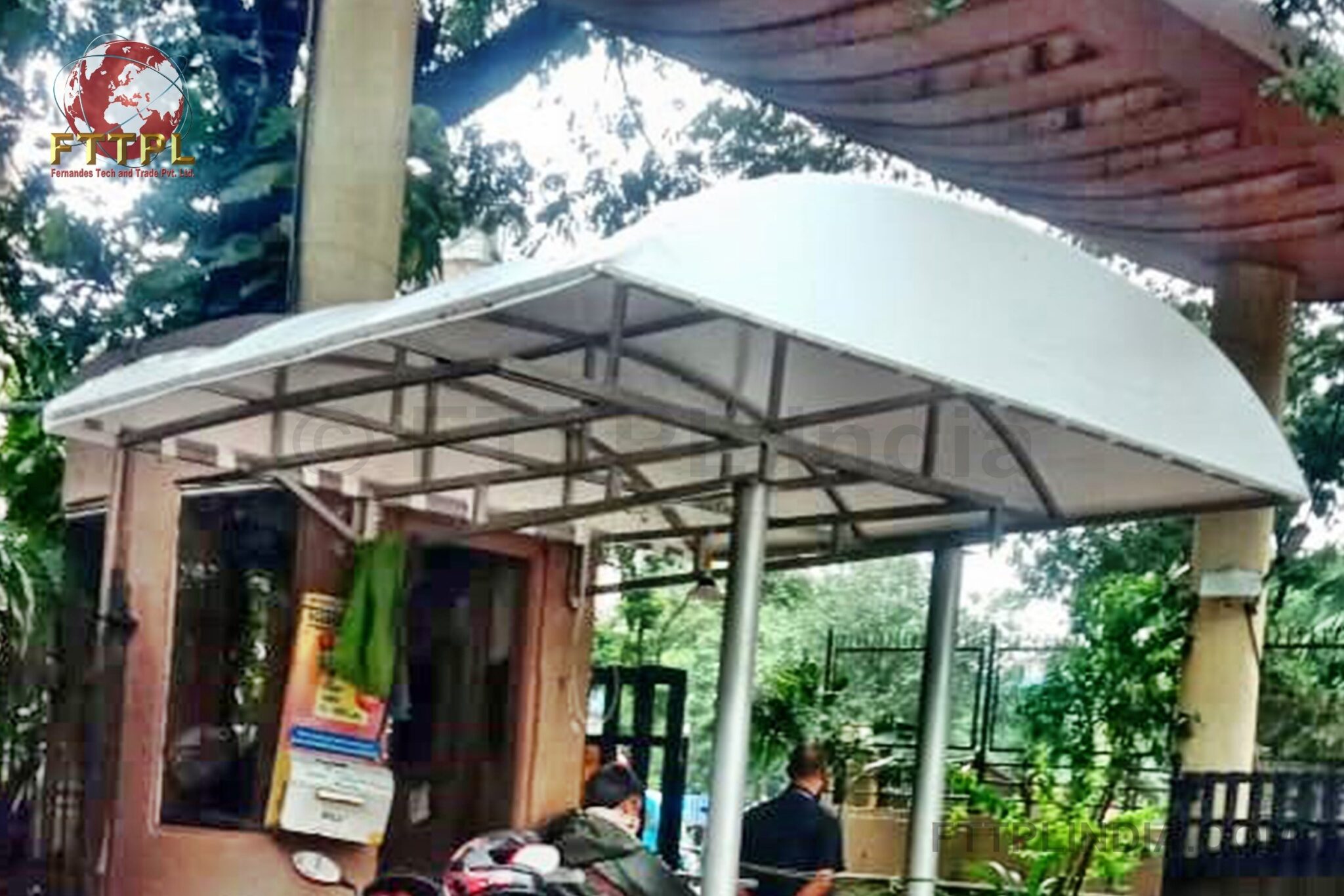 We believe in keeping the customers happy and providing them with complete solutions to their fullest satisfaction at a very reasonable price.